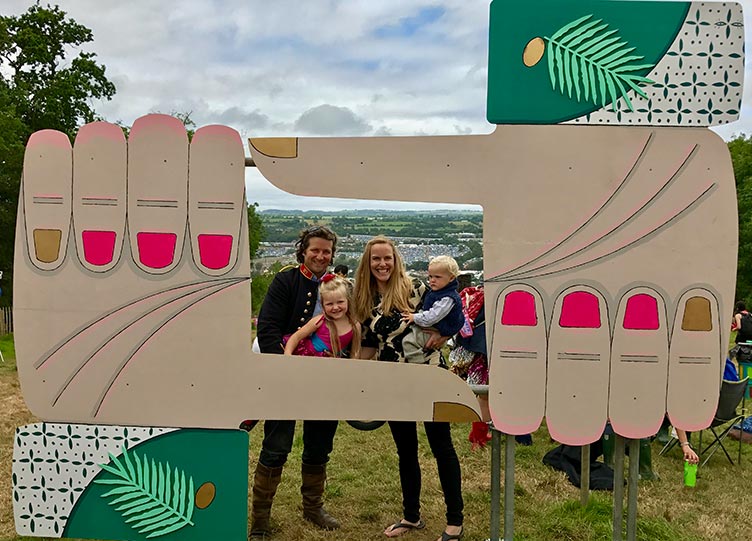 Hooe's Yurts is a family business run by husband and wife team Amy and Max. Amy runs the office with support from Chris while Max heads up operations with a great Devon team. We started working in the corporate world of banking and design before starting our own businesses in the live events industry. We met in 2005 and combined our skills to start up Hooe's Yurts. Since then we have married, had two children, travelled the world collecting textiles and put up a lot of yurts!
We take pride in our personal service and ability to confidently create stunning and original venues. We are passionate about our yurts and believe that with the spectacular decoration and attention to detail they are truly unique. The yurts are erected by a team of professional, polite and cheerful staff. They appreciate the stressful nature of events and are therefore always punctual and work in a flexible manner.
The yurts have been used and loved at a great variety of weddings, corporate events and private parties. Hooe's Yurts have worked with many festivals including Bestival, Wilderness, Glastonbury and created wonderful venues for John Lewis Partnership, Microsoft, The Limewood Hotel, Amazon & WeWork.